Sunday class
8:00PM-9:00PM at Sino Chu Bar. No class during 2-week workshop.
30 RMB for beijingtango members / 50 RMB for non-members
Teacher : TT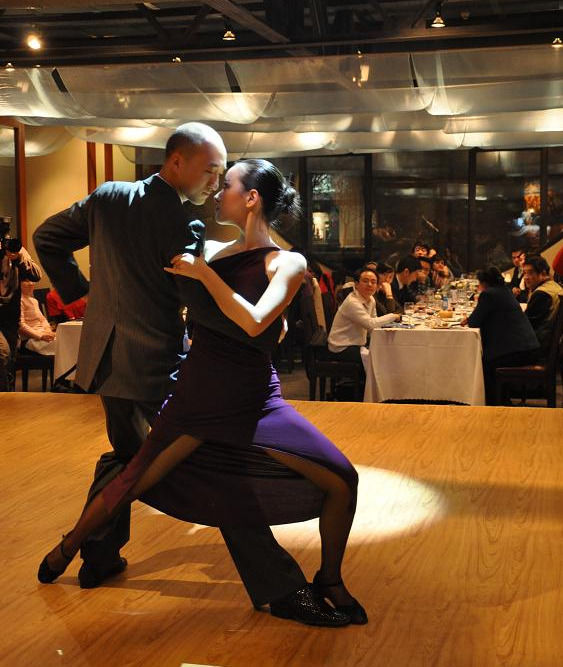 TT is a Beijing-trained Tango dancer. He has been teaching Tango since the beginning of 2008. TT has been studying Tango with several Argentinian teachers (Ezequiel & Geraldine, Pablo & Noelia, Ernesto & Rica) and adopted a style somewhere between Salon-Tango and Tango Nuevo.
TT did the choreography for the Young Chinese Ballet Tango Stage Performances in July 2009, and was invited by the Argentinian Embassy to perform during the Argentinian Cultural Week in November 2009. He is also the main teacher at our partner Tango Chino Club.

In the Sunday classes, he is focusing on basic techniques combined with simple patterns of Tango figures. Explanations are given on Tango music and on emotional expressivity. The classes are suitable for beginners with up to 2 years of dancing experience and for those more experienced dancers who would like to improve basics. The level of difficulty is building up from class to class, so that those who would come to class regularly will have the chance to build up their skills and get a feeling for the magic of Tango!
The class is given in Chinese with English translation provided. Drop-in allowed.