---
We hold two milongas a week, on Thursday and Sunday, from 9:00PM to midnight.
Entrance is free but we encourage attendants to order beers, home-made drinks, organic wines or just tea from the bar who welcomes us. Dinner is also available (western fare), either at the restaurant dowstairs (nice terrace in summer !) or in the milonga room upstairs.

THE PLACE
The Sino Chu Wine Bar (also known as Liangmahe Winebar) is conveniently located in the sanlitum area, off Chunxiu Lu, along the canal, behind the Canadian and Australian Embassies.
Plenty of car and bike parking spaces; cabs can be catched on the main avenue Dongzhimen Wai.
Sino Chu Wine Bar, Liangmahe Nanlu 16, Chaoyang District.
朝阳区东直门外大街亮马河南路18号 - phone : 131 2102 5208
(ask your (cab-)driver to call for directions if needed)
Click to enlarge the map and print it out:
THE SUNDAY MILONGA
The Sunday Milonga is the most successfull tango party in Beijing. People from all kind of tango associations, beginners and confirmed dancers alike, and tourists from all over the world, help made this event the one place to be on Sunday evening for all Tango lovers.
Around 80 people usually attend the milonga, which is not only the best place to dance Argentinian tango but also to catch the latest annoucements from the tango community or simply to attend a nice evening for those friends of tango dancers who still haven't caught the virus ! One could hear dozens of different languages spoken around the room but everybody join and rejoice in the universal language of Tango dancing !
DJ: Alicia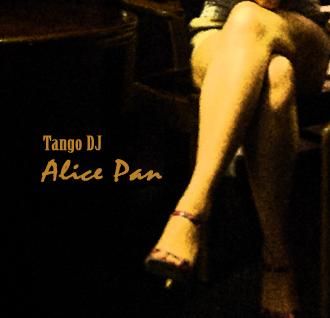 I have been dancing Tango for 5 years and DJing for 2,5 years. I did not became a DJ by chance but, in the contrary, in a very intentionaly way: I feel that acting as a DJ is a more enjoyable experience than Tangoing because it gives me a great sense of responsability as well. The fact is DJing is a kind of "dialogue", a communication with dancers, just like what you experience when dancing.
Music is the very spirit of a milonga. People love the music you love, feel it the same way as you. I play mostly that great traditional tango music I love. Occasionally, I would mix some alternative tango I like at the end of the milonga. Since they appeal for more choreography and technique, I don't feel that they fit so much to the Sunday Milonga.
If there is no music, there is no tango. To say this is the same as saying that without dancers, a DJ is nothing. I do DJing conscientiously, using my knowledge of music to make people feel just like in any other milonga in the world.
50 to 50, Enjoy the Milonga !


THE THURSDAY MILONGA
If Beijingtango's Sunday's Milonga is the "Badaling" (most well-known and most frequented and touristy spot of the Great Wall) Thursday' milonga is the "Jiankou" (less well-known but as they say the most natural and with its hidden treasures the most beautiful part of the Beijing Great Wall) of the Beijing Tango Scene: Less frequented by the tourists and people who need tango as a status symbol but regularly visited by all those to whom the pure dance of tango is an inner desire.

DJ : Michael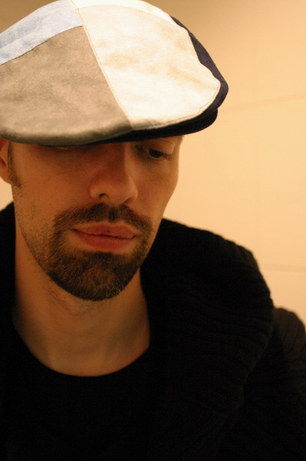 With his mix Michael sometimes disregards conventions. From a solid base of traditional tango, he mixes in modern tango music to give every dedicated tanguero the opportunity to express himself and creatively interpret the music in the dance. You might get surprised what hidden treasures you will find in his music.

The tunes are well organized in tandas with short cortinas in-between which make it very easy to get on the dance floor with right the music you want to dance to, no matter whether you are a lover of the music of the 30ies, the golden age of tango, or whether you want to find out your own musicality and your own expressions and the freedom in the new age of Tango (Tango Nuevo).

There is no strict dress code on this Milonga. Students of Michael's class (given just before) can enjoy the milonga as a practica, being assured that Michael will be at hand to help with practicing what they just leaned and more.
If you come to Michael's Milonga there is only one reason: To enjoy Tango, "Tango at it's core", as he is fond of calling the event.