It is our great pleasure to announce the return of Pablo & Noelia for our December workshop (group classes and private lessons). These famous Argentinian Tango Masters came already twice at BeijingTango in the past years and their new workshop was highly anticipated by Beijing students of all levels.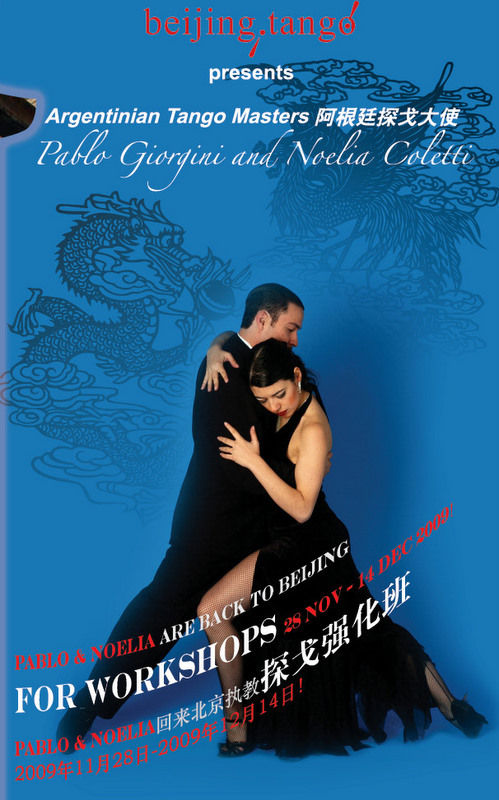 Pablo Giorgini & Noelia Coletti are world class dancers from Buenos Aires who taught and performed extensively in Europe and Asia. They are currently on a 6-month Asia tour, teaching master classes in Tokyo and Hong Kong before Beijing.

Their elegant style embodies great musicality and dynamic movements, combining the attributes of Villa Urquiza tango and milonga with new elements from contemporary tango. To know more visit their web site.

The intensive workshop lasts 2 full weeks and 3 week-ends. Group classes take place during the day on week-ends and on Tuesday, Thurday and Friday evenings. Monday and Wednesday, as well as other workdays during daytime are opened for private classes registration.

For registration and information, contact us at beijing.tango@yahoo.com
Please check the flyer below for more information on prices, schedule and venues. Click on the following images to enlarge.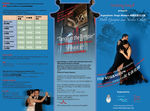 Special thanks to Alec who volunteered for the design of the flyer !