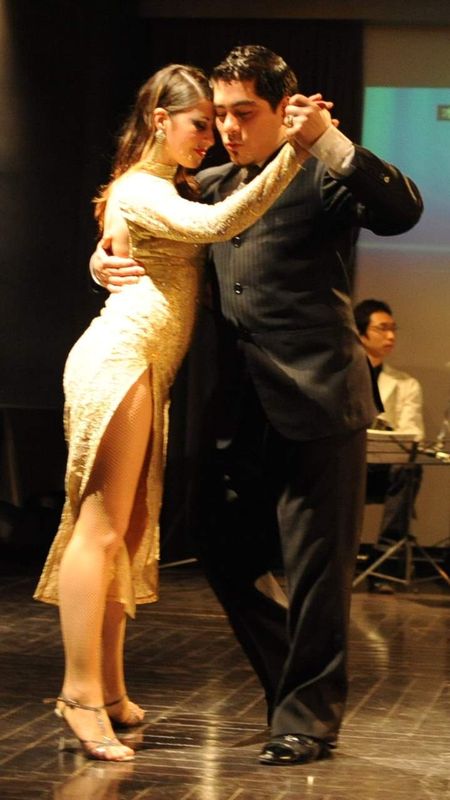 Beijing Tango and Taifengo jointly and happily present:
LEONEL AND ANALIA WORKSHOP,
July 2-16, 2010

Leonel Mendieta and Analia Centurion are Tango Salon and Stage Tango dancers and teachers; from Buenos Aires, they are currently living in Tokyo, Japan, when they are not travelling to teach and perform around the world. Please click here for a full biography and description of their style.

They will give intermediate and advanced group class as well as private lessons. Dowload the full schedule here with info on class content and private class slots.

Early-bird special offer

We encourage early registration because the number of students will be limited to 16 people to fit into Hidden Dream Cafe dance floor. We also would like to have an equal number of men and women: you can register to specific classes (see number in red) from now on so we will try to arrange well balanced classes.

If you register BEFORE JUNE 15th, 2010, you get 10% discount on class-passes!
Dowload the registration_form now and sent it back to Beijing Tango (beijing.tango@yahoo.com or call Daisy at 136 6134 7015) or Taifengo (taifengo@gmail.com or Tayfun: 13910103475).

You can also find registration forms and information sheets during all our regular milongas (Thursday and Sunday at SinoChu, Friday at Hidden Dream).